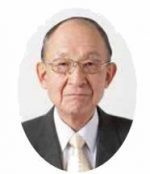 I would like to extend my greetings on the occasion of the publication of the first CWA NEWS for 2018.
I would also like to thank everyone for their continued understanding and cooperation in the exchange
activities of the Chiba-Wisconsin Association (CWA).
Incidentally, this is 28th year of cooperation between Chiba Prefecture and the State of Wisconsin under the prefecture-state sister relationship and also marks the 14th year since CWA became the focal point of this exchange.
During this time, thanks to the efforts of everybody involved in a wide range of areas, active exchanges have developed at the private level. As a result, the circle of exchange at the citizens' level has steadily expanded and deepened. Last October,the Chiba Goodwill Delegation consisting of nine persons divided among two groups – Culture and Arts, and Education – visited Wisconsin.
While the Culture and Arts Group conducted performances at various schools
and further expanded exchanges with many people, the Education Group visited
universities, facilities, etc. and had significant exchanges of views. In addition, the
delegation received heartfelt hospitality from their host families and I would like
to express my deep appreciation to the host families in Wisconsin. I think it was a
memorable visit for the members of the delegation.
This year we are going to receive a Goodwill Delegation from Wisconsin and I
earnestly wish to introduce the splendors of Chiba Prefecture and further deepen
both our friendship and exchange.
In conclusion, I would like to ask for the continued support and cooperation of the
officials and members of the CWA in these exchange projects.
Quoted from the CWA NEWS Vol.40